Deli Lunch Calendar and Menus
---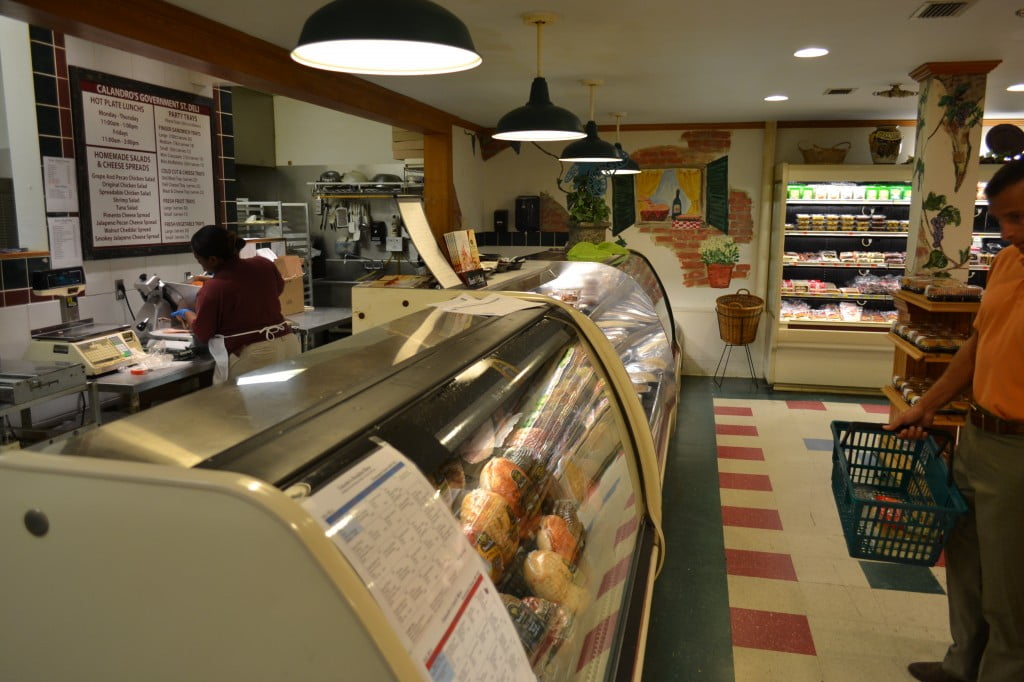 The
Delis
at both of the Calandro's locations
serve breakfast & lunch every weekday
. Our lunch 
plate lunches*
offer a
quick, convenient, and delicious meal
to enjoy during your lunch break or at home.  Both Calandro's locations also 
offer a made-to-order 
breakfast meal** 
every weekday  morning to fuel your day.  For both
breakfast
and
lunch
, our plates & meals are
incredibly tasty
, the  
portions are generous
and the
prices are very reasonable
.
* Each plate lunch comes with a meat, side, and salad and on occasion, a dessert.
** At Calandro's Mid-City, breakfast meals can be ordered with the day's "main entree" and one or two breakfast sides or a-la-carte.  At Calandro's Perkins, breakfast meal options are the same every day (no "main entree") or orders can be made a-la-carte.
To keep up with our constantly rotating and evolving menus, we offer three awesome options below.  You can simply download and/or print our menus via the links directly below – and come back often as the menu is made fresh each and every month!
Calandro's Mid-City Deli Lunch Information
---
Breakfast:  Download the printable version of the monthly Mid-City Breakfast Calendar

Hours: 7:30am – 9:30pm : Mon – Fri  |  No Deli Breakfast on Sat & Sun
Lunch: Download a printable version of the monthly Mid-City Lunch Calendar

Hours: 11:00am – 1:00pm : Mon – Fri  |  No Deli Lunches on Sat & Sun
Calandro's Perkins Deli Lunch Information
---
Menu: Download the current monthly Perkins Road Menu

Hours: 11:00am – 1:30pm : Mon – Fri  |  No Deli Lunches on Sat & Sun