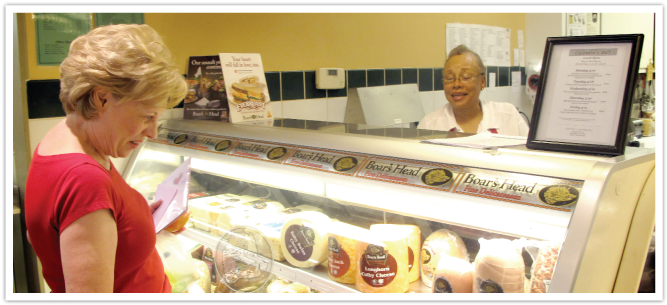 The Deli Department at Calandro's features fresh domestic and imported olives, italian meats (such as prosciutto, pancetta, salami), many different flavors of hummus, and fresh pate.  We make our own Baton Rouge famous homemade cheese spreads, chicken salads, tuna salads, meatballs, and Italian muffulettas.  We also carry the full line of Boar's Head gourmet meats, cheeses, condiments, etc. and we use them to make some of the best sandwich, meat, and cheese trays in town!  And last, but not least, don't forget lunch at Calandro's with our Deli's amazing daily hot lunch specials, made-to-order burgers (our best kept secret and one of the best burgers in town) and sandwiches, WonderRoast Rotisserie Chicken, and much more!
To find out more about our wonderful Deli lunches, click the button below…
To make a special order from our Deli's extensive Special Order menu that features finger sandwiches, meat & cheese trays, bulk cheese spreads, cookie trays, etc., click the button below…
To keep up with Deli Events, New Products, Etc., see below…
---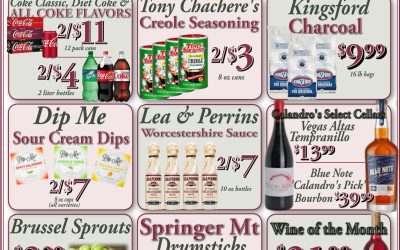 Check out our super specials & deals this week at Calandro's! Here's the highlights: Dip Me: First & Second Place winners at the World Dairy Expo in Wisconsin, Dip Me sour cream dips are the best in the land. Not just for dipping, Dip Me sour cream dip is a...