Come in and Shop Early with us!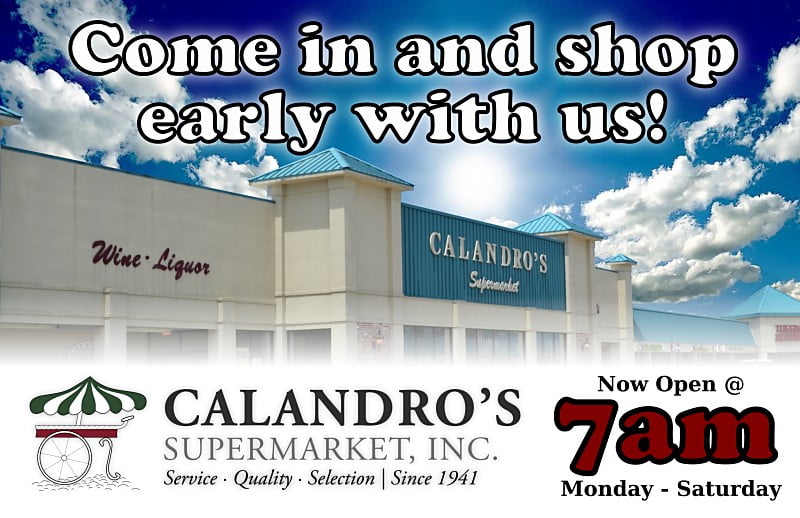 The title says it all folks!  We're now open one hour earlier, at 7am, from Monday through Saturday* at our Perkins location!  Given that most folks start work between 8 and 9am every day, opening at 8am was kind of a bummer because it really wasn't enough time to stop in and grab something for breakfast or lunch before work (or get kiddo breakfast or lunch on the way to school).  So we fixed it by setting new hours.  If you or someone you know would jump for joy for this, please tell your friends and/or share on social media to get the word out.  (And to make it even easier, you can even use the convenient sharing buttons to your left or at the bottom of the post to quickly toss this out on Facebook, Twitter, etc.)
* Please note that our Calandro's Perkins Sunday hours have not changed, and are still 8am-7pm.
We'll be glad to see your bright shining faces every day starting at 7am!