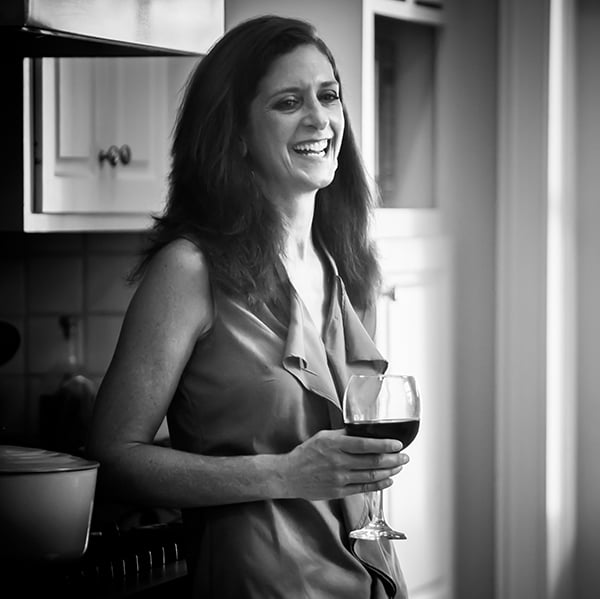 Maggie Heyn Richardson is an award-winning, Baton-Rouge-local author who, if you've lived here for any length of time, you've probably read some of her amazing work as she's a regular contributor to Baton Rouge Business Report and 225 Magazine.  She also happens to be a local mom, foodie, and is a regular shopper in Calandro's Mid-City on Government Street.  But just recently she released an incredible new book, Hungry For Louisiana, that delves into the most unique, indigenous, beloved foods (and the culture surrounding them) from all over our wonderful state.  Each chapter is devoted to a different dish, and from Creole Cream Cheese, to Sno-Balls, to Crawfish, Maggie covers the roots, the history, and the "story" behind each along with some excellent recipes on how to cook and enjoy each of them in all of their genuine Louisiana glory.  It is truly a must-read for any #LouisianaFoodie.
So how lucky are we that Hungry For Louisiana is in our stores, right now, and Maggie has agreed to do two book signings, one for each of our stores, to celebrate the book's recent release!  And the timing couldn't be better given that Mother's Day is just around the corner.  Check out the details on each book signing below, join us at whichever date works for you to grab a copy and get it signed for a perfect gift for your #FoodieMom!
---
Calandro's Mid-City Hungry For Louisiana Book Signing
4142 Government Street
Thursday, May 7th from 5p-7p
---
Calandro's Perkins Hungry For Louisiana Book Signing
12732 Perkins Road
Saturday, May 9th from 10a-1p
---
So join us, get the perfect gift for Mom (a freshly signed copy of Hungry For Louisiana), and while you're here, grab some gourmet items to #CelebrateMom with a proper Mother's Day feast!