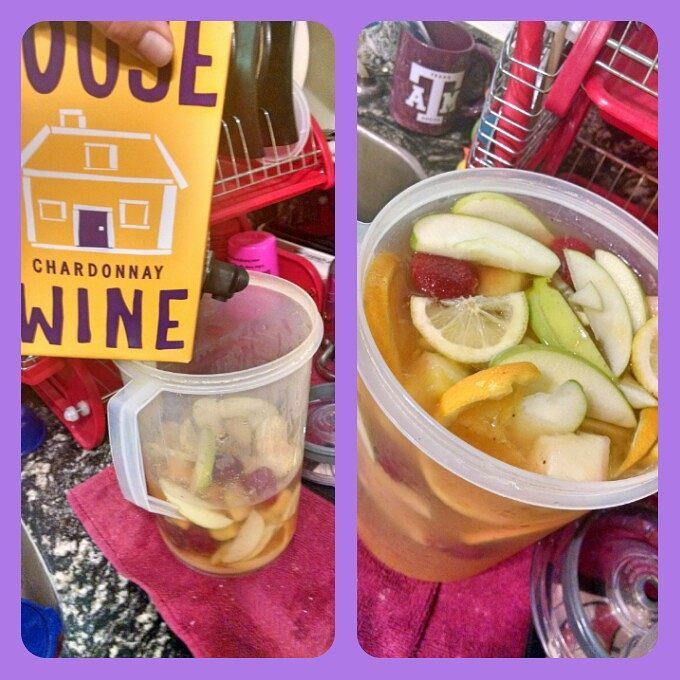 Need ideas for your #laborday party, or your next #tailgate ? @calandrosmkt on Perkins has you covered. Try this easy #sangria recipe! #justwineauxthings #partypunch #yum #wineauxjulieapproved
1 lemon, sliced
1 orange, sliced
1 green apple, sliced
1 bag frozen tropical fruit
1 cup sugar
1 cup brandy
3-4 bottles white wine (a box is equivalent to 4 bottles)
Combine all ingredients in a 1 gallon pitcher. Allow to sit in fridge for a few hours before serving. For a fun addition, top with Sprite, soda water, or even Prosecco for a bubbly punch!