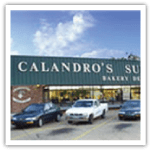 Our Government Street store is now open for one extra hour on Sunday nights making the new hours of operation 8am – 7pm on Sundays (we used to just be open until 6pm before this change).  So now the hours match up on Sunday nights with our Perkins Road location and give you one extra hour to shop on Sunday nights in uptown Baton Rouge.
That makes official hours of both stores now the following:
Government Street
8am – 8pm : Mon-Sat | 8a – 7pm : Sun
Perkins Road
8am – 9pm : Mon-Sat | 8a – 7pm : Sun
Come and see us!