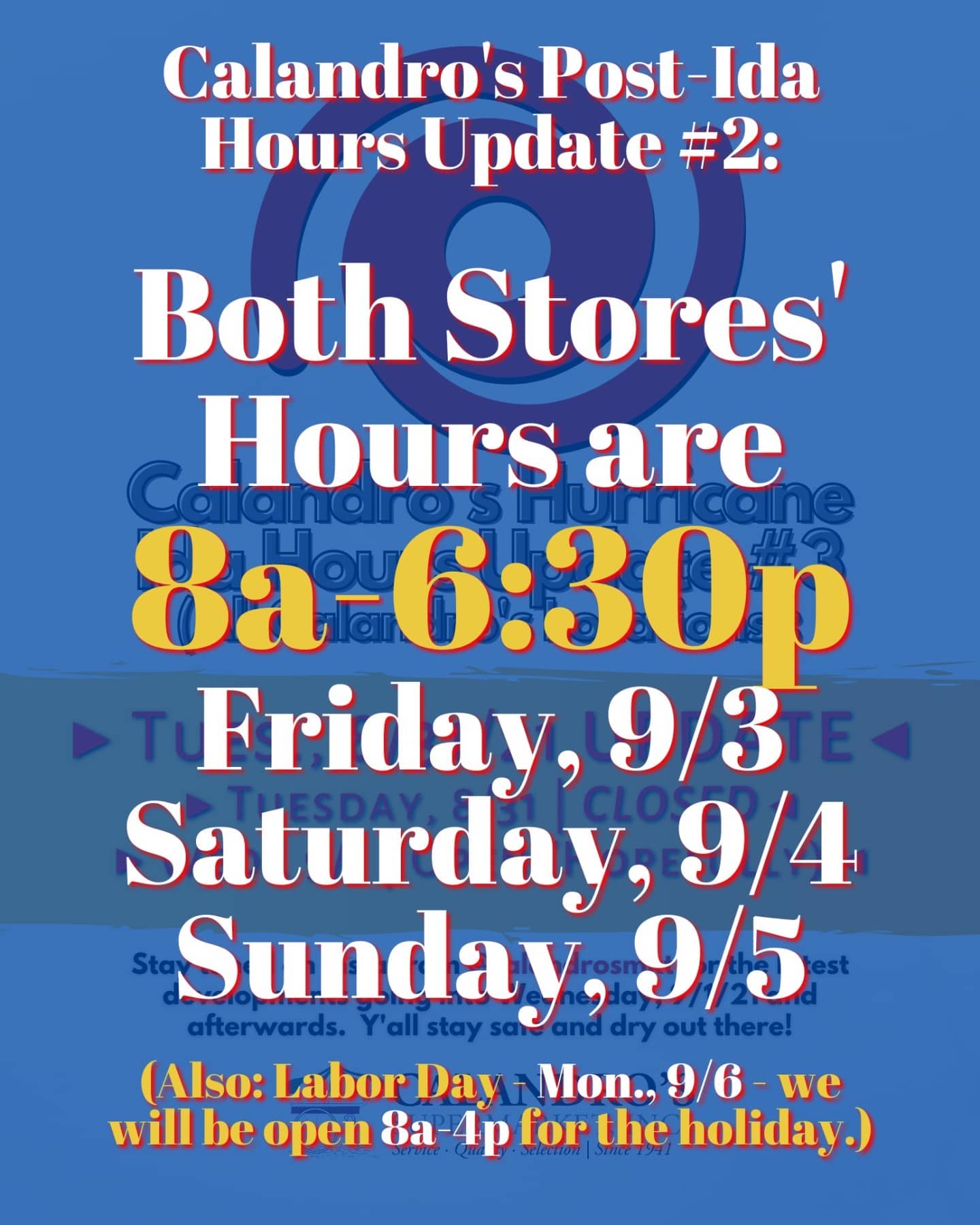 Another day…another Calandro's Post-Ida Hours Update:

Both Calandro's will be sticking with the 8a-6:30p closing times we've been rolling with as power continues to be an issue for a number of our staff, especially to the East of BR.

Stores are fairly well restocked at this point, though, so please stop by to stock up before the weekend. We need a little return to normal with good @lsu whuppin' of Chip Kelly and the Bruins to kickoff the CFB season and a nice, long weekend after with #laborday on Monday!

Speaking of Labor Day – do keep in mind the smaller print at the bottom of the pic – we'll be closing at 4p on Monday, 9/6 so our staff can get a little time off too!