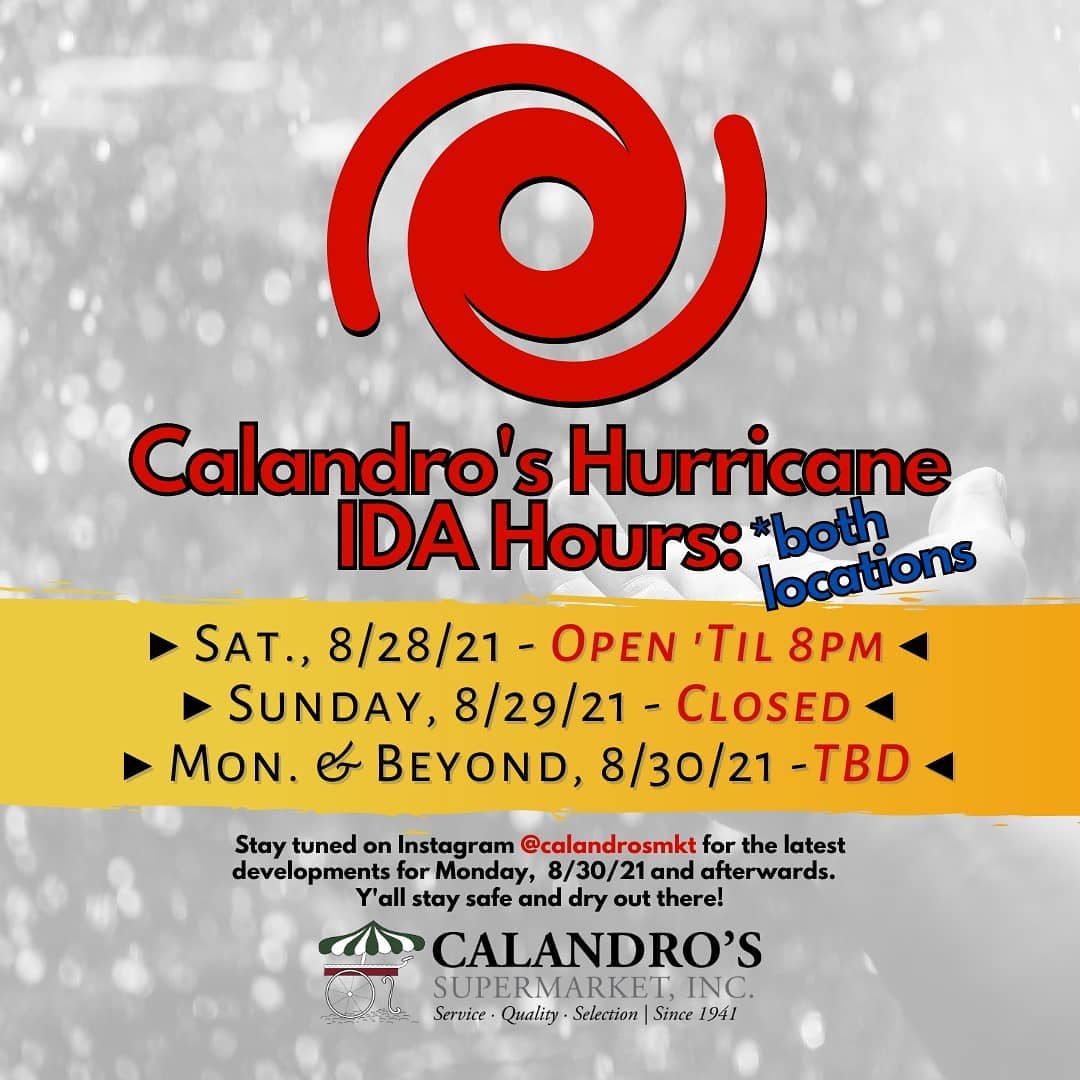 Dang hurricanes…Calandro's Hurricane Ida Hours for the next couple of days. ️

We will be open today normal hours ('til 8p), closed tomorrow (Sunday), and likely will be closed at least part of the day, if not the full day on Monday and maybe even more after. But we'll update for Monday and afterwards as soon as we know more, right here on our Instagram, Facebook, calandros.com, etc.

Please everybody stock up today as best you can, prep, and then shelter and stay safe for Sunday evening and night. We'll be back open as soon as we can manage after the storm rolls through, we can assess damage, and then get our staff safely back to the store.