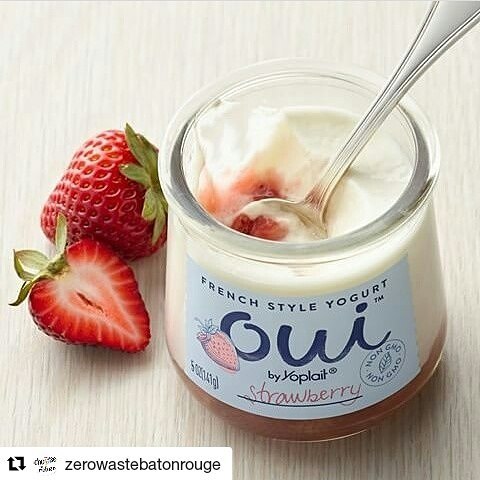 Have it out now at both locations of Calandro's! Awesome new @yoplaitusa #frenchstyle #yogurt called @ouibyyoplait! And – thanks to @zerowastebatonrouge and @kathrynthemount (see below) for the mention and for pointing out the cool, retro, & environmentally-conscious #glassjar packaging!

#dairy #grocery #recyclable #french #yum

#Repost @zerowastebatonrouge
・・・
Ok so I just saw this ad on Instagram. Apparently yoplait sells these glass jars of yogurt at target and Walmart. Yogurt is normally IMPOSSIBLE to find in glass, so I'll definitely be picking up some of this soon IF it really does exist. I haven't had yogurt in sooo long because of the whole plastic issue!