LSU Kickoff Week + Calandro's Supermarket + WAFB Channel 9 = $100 Calandro's Gift Certificate!
If you're in or around Baton Rouge (or – who are we kidding – really Louisiana as a whole) and you haven't been hibernating through this "cold" summer and/or living under a rock, then you've at least heard LSU is playing Wisconsin @ Reliant Stadium in Houston, TX on Saturday Night (and will be handing the Badgers their…tail, no doubt). But it's highly likely if you're reading this, that you've not only heard, but you're like us and CAN'T WAIT for LSU Tiger Football to get rolling with a big win against the Badgers.
Well – we just couldn't let such a momentus occassion, with all of the remote tailgating and game-watching parties that go with it, go by without giving you all a shot at something really useful and awesome to get ready to make the Badgers Tiger Bait. So we teamed up with WAFB on their Facebook Fan of the Week promotion and we're giving away a $100 gift certificate to celebrate the start of the season.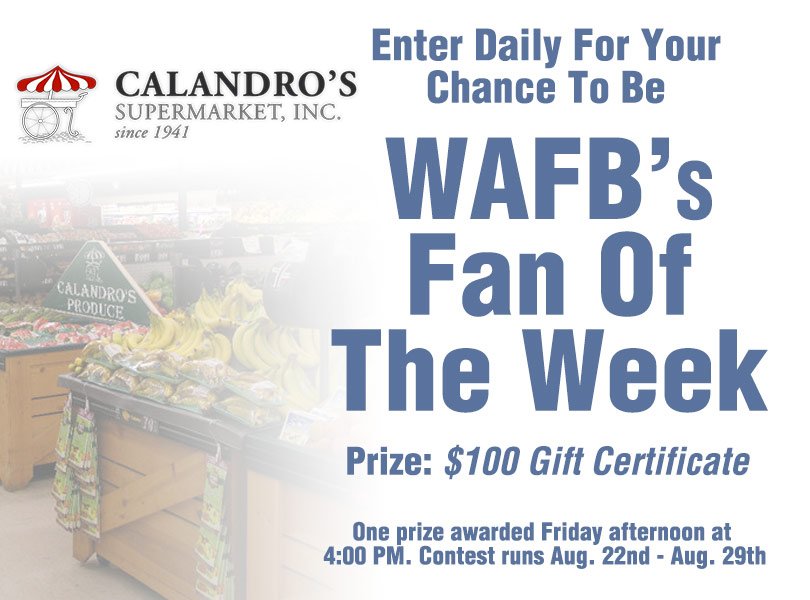 All you have to do is go to this link:
https://www.facebook.com/Channel9BatonRouge/app_143103275748075
…and follow the instructions to get multiple entries to win $100 by liking us on Facebook, sharing about Calandro's on Facebook, etc.