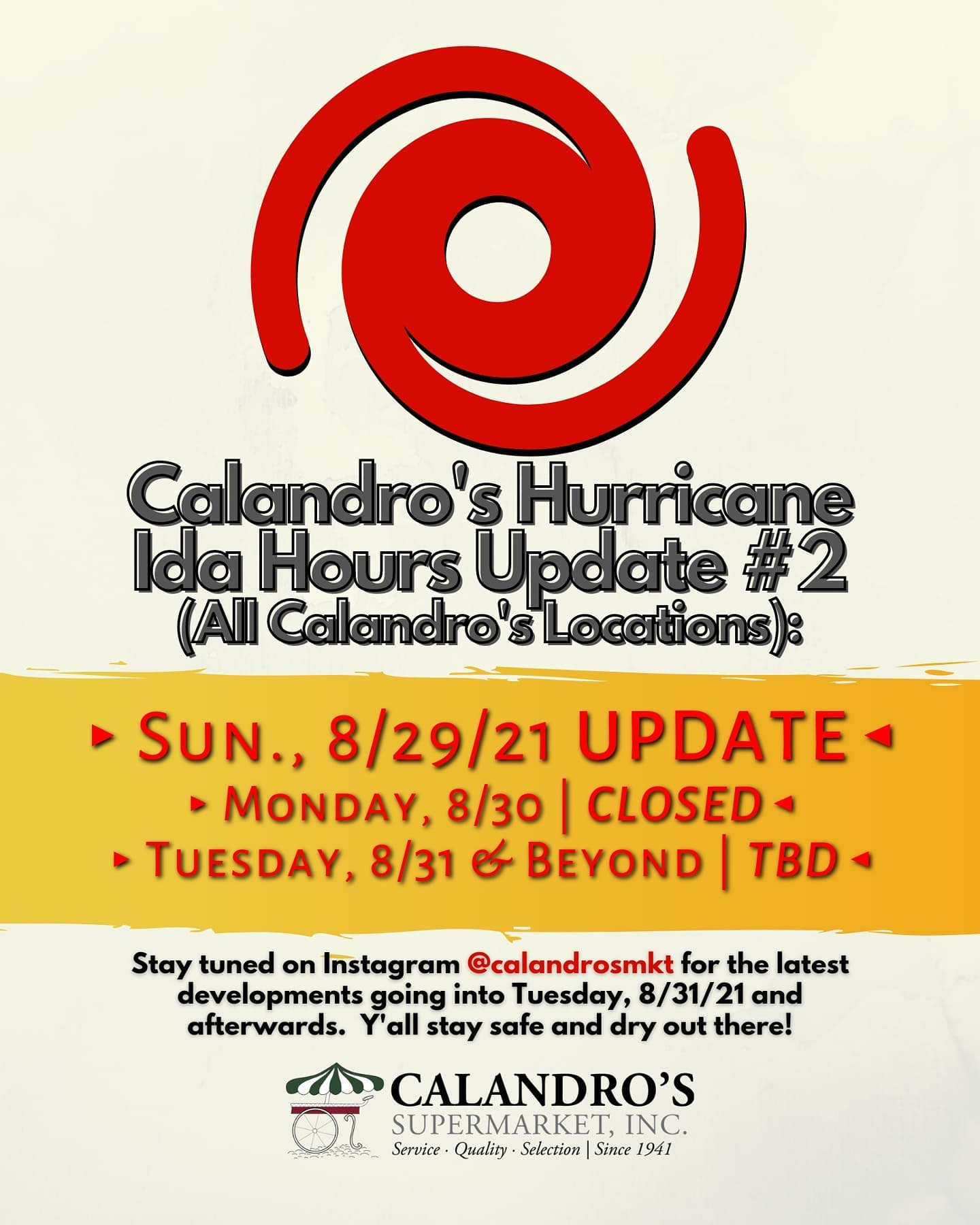 Sunday Night Calandro's Hours Update ( #2)…we will be closed Monday for our employees to do cleanup and recovery at their homes and for us to assess the stores for damage, power, and all the things. Will take a look at where things stand tomorrow afternoon and decide on what happens Tuesday & beyond.
…
Here's hoping everybody is making it through tonight as best as they can and for quick power restorals and cleanup tomorrow. "Don't let the door hit you in the butt on the way out Ida!"
…
Stay tuned here on the social interwebs for all the latest as we all make it through this!