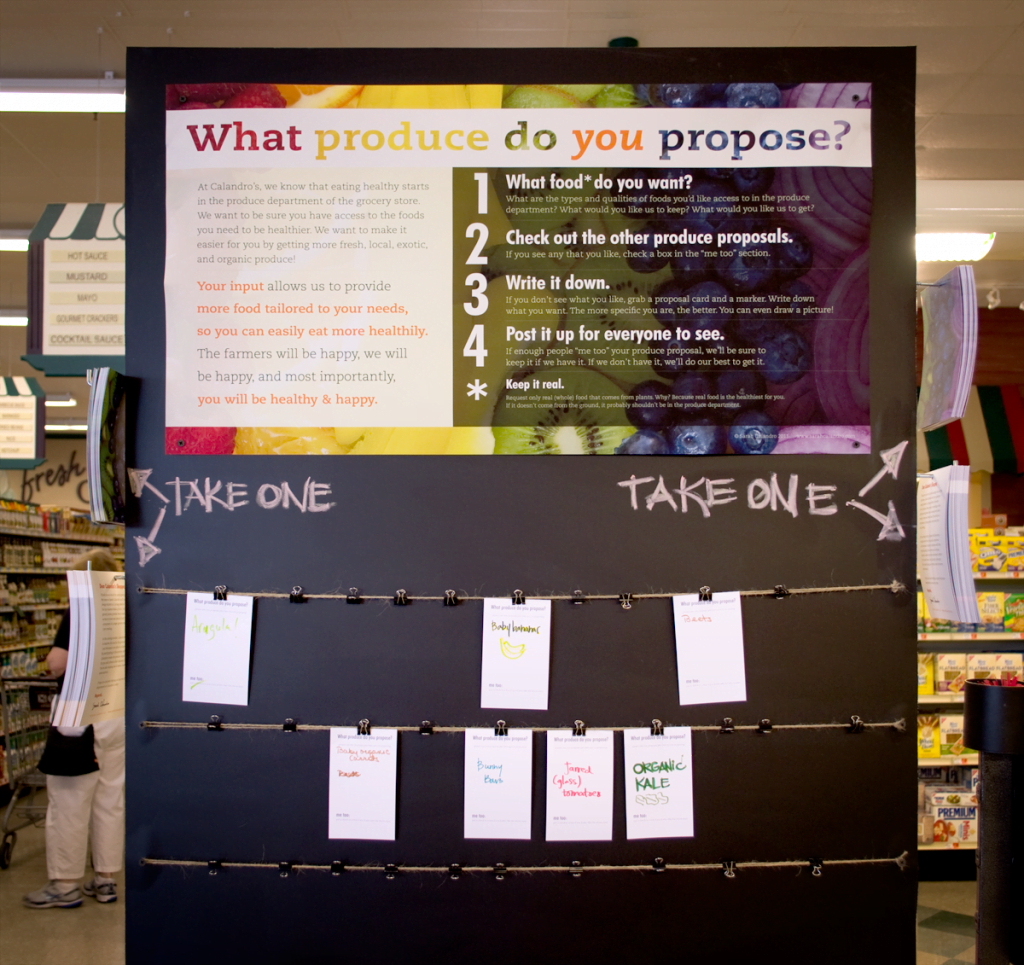 ---
Calandro's is listening!

In the next few months, you will start to see many new foods in the produce department at Calandro's Perkins. We want to make sure that we get everything YOU need!
Do you have to shop at multiple grocery stores for your produce? What produce is missing at Calandro's? What produce would you like us to get? What would you like us to keep?
We've made a produce proposal wall so you can let us know what you want. Come to Calandro's Perkins in the next three weeks and let your voice be heard!
If you can't come by the store, let us know what produce you want by writing on our Facebook wall! We'll make sure your proposal makes it up to the official wall of proposals in the store.
Send us a message if you have any questions.
See you soon!