Calandro's Select Cellars
(Wine / Liquor / Beer / Spirits / Mixology)
---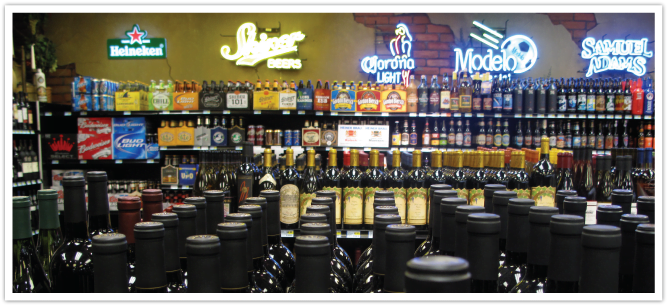 From Ales to Zwickerbiers, Bordeauxs to Zinfandels, Brandys to Whiskeys, and all of the brands and flavors in-between, Calandro's has a beer, wine, and spirits selection that rivals even the best boutique liquor shops in Louisiana. In fact, we won 225 Magazine's Best Wine & Spirits Shop in Baton Rouge 4 years in a row (2006-2009), and after such domination, they stopped ranking wine shops in Baton Rouge altogether (because we were a shoe-in!).  Charles Calandro (at Government Street) and Mark & Taylor Calandro (at Perkins Road) and their staff are also second-to-none with their knowledge, experience, and service and are trained to assist you in all of your needs from wine tastings to satisfying your every food and wine pairing desire.
Our Wine Departments not only carry your favorite wines from your favorite vineyards, but we also carry a full line of boutique wines from California so you can experiment with new wines at your own leisure. Our imports section has a lot to choose from and we are proud to sell fine Italian, French, German, Spanish, Portugese, Hungarian, Chilean and Australian wines.
To compliment our full-line wine department we offer an excellent assortment of craft beers from local Baton Rouge brewers to international selections from around the world, a regionally renowned craft bourbon & whiskey selection, one of the best single malt scotch collections in the area, and we stock such a wide selection of bitters, syrups, and mixers that you can compete with the bartenders at the very best bars in town.  Come in and check out all of our spirits selections and let us know if we're missing something – we keep a rolling special orders list for all of our spirits customers and you can bet that if its available in Louisiana – we can get it!
In fact – we're so "Ga-Ga" about our incredible selection of all things Spirits related, just putting it here on Calandros.com didn't really do it justice.  So, if you really wanna plumb the depths of our Spirits offerings, including staff bios, recipes, custom wine baskets, etc., please click the button below to head over to our Calandro's Select Cellars subsite:
To keep up with Wine, Liquor, and Beer Events, New Products, Etc., see below…
---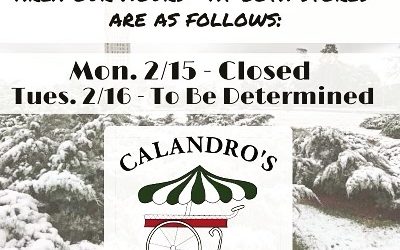 Here are store hour updates for both locations tomorrow, Monday, February 15th. We will keep everyone updated regarding Tuesday. Stay safe and stay warm! #cuddleup #withabottleofbourbon #andakingcake View in Instagram ⇒